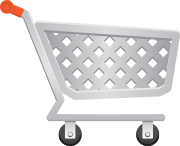 This demo store is meant to highlight some of the key features and strengths of Apogee StoreFront, the web-to-print solution of Agfa Graphics. Below is a list of functions that you can experience in this e-commerce shop.
Offer uploadable products
These are products for which the buyer needs to upload a file. There are two examples in this store: a poster, for which you can upload a JPEG, TIFF or PDF file, and a brochure, for which only PDF is supported.

Offer customizable products
The ability to customize print is one of the key advantages of web-to-print. Examples in this store include a classic business card as well as a promotional poster and a simple flyer.

Offer on demand & stock products
These are products that either get printed as soon as the buyer orders them or are delivered from stock. The catalogs category contains many sample products, including this one.

Offer variable data products
These are products for which the buyer uploads an Excel file. There is a VDP sample business card in the store - with a link to a sample Excel file in the product description text. First download the Excel spreadsheet and then click the 'Upload Data & Start Editing' button.

Offer non-printed stock products
Pick-and-pack products such as pens, USB-sticks or toys can be added to a store. Note that the available quantity is shown in the order box. This stock counter can remain hidden if needed.

Offer digital products
Files such as images, music, e-books or applications can also be added to the product range of the store.

Create multilingual stores
The top left corner of this site provides links to several languages, to show that stores can be multilingual. Only the home page of this store has been translated to all of these languages. All the other pages are typically in English.

Integrate online payment
Don't be afraid to spend thousands of Euros on fake orders - this is a demo store and you will not be asked for the details of your credit card. In this store you can select Ingenico or payment by bank transfer. When you select Ingenico during checkout, a window will show which fake Visa card data you can use to finalize the purchase. There is a second demo store which offers support for PayPal Express Checkout.